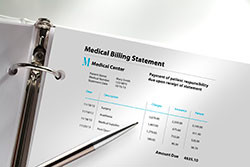 Fort Worth Document Services
If your company requires high quality Fort Worth document services that include high volume color copying, printing, or scanning, call the corporate document experts at Capstone. As a Fort Worth based business, Capstone proudly offers comprehensive Fort Worth Document Services to local businesses, law firms, and agencies. Whether your company needs high volume color copies, printing, scanning or large format documents solutions, Capstone has both the knowledge and technology to complete the job in a timely and efficient manner. Capstone's corporate document solutions include:
Presentation Binders
Collating & Assembly
Manuals
Prospectus Packets
Portfolios
Binding Services
Cutting & Folding
Laminating
Large Format Copy & Scan
Custom Index Tabs
Imaging
Copying
Printing
Color Copies
Shredding Services
Digital Archiving
Mailing Services
CD/DVD Duplication
Capstone is dedicated to delivering the high quality Fort Worth document services that are convenient and affordable. With a combination of knowledge, experience, and technology, Capstone will make sure that your project is done correctly and completed on time. In addition, your documents will be treated with extreme caution and care in order to maintain their integrity while in our care. In addition, our staff understands that your company has very specific document requirements. That's why they are committed to providing superior service while still being sensitive to your individual copy, scanning, and printing needs.
For all of your company's Fort Worth document services and printing related needs contact the corporate document experts at Capstone. Our professional staff will answer all your questions and design a solution that best suits your specific budget and requirements. For more information about our services, call us today!